Posts for: March, 2016
By Jeffery M. Hurst, DDS
March 27, 2016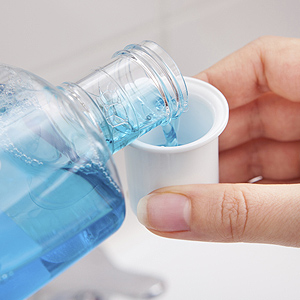 As a regular part of your daily hygiene you may be using a mouthrinse — or "mouthwash" — mainly to keep your mouth feeling fresh and clean. Some mouthrinses, though, do more than give you fresher breath.
While there are countless mouthrinses available, we can place all of them into two broad categories: cosmetic and therapeutic. The first refresh your mouth and breath, usually with a mentholated or minty taste and smell that masks unpleasant odors. How well they work is mainly subjective: if you feel better after using them, they've done their job.
Therapeutic rinses have a different role, intended to improve oral health in some way. We can divide these into anti-cariogenic (decay prevention) or anti-bacterial rinses. You can find fluoride-based anti-cariogenic rinses over-the-counter in retail or drug stores, usually containing about .05% sodium fluoride per volume. Numerous studies have shown these rinses highly effective in preventing tooth decay when used with daily brushing and flossing.
Likewise, over-the-counter antibacterial rinses have proven somewhat effective in reducing bacteria that leads to dental disease. Formulated usually with triclosan, sanguinaria extract, zinc or essential oils, they can also help reduce the incidence of gingivitis (inflammation of the gums), but only if used in conjunction with brushing and flossing.
Perhaps, though, the most widely studied and substantiated therapeutic mouthrinse is chlorhexidine, a prescription-only rinse. Chlorhexidine inhibits the formation of bacterial plaque on tooth surfaces, the main trigger for both tooth decay and periodontal (gum) disease. It's often used as a post-surgery rinse when brushing and flossing may not be possible, but dentists will often prescribe it for patients who have a high propensity for dental disease.
Using a mouthrinse depends on your current oral health and personal preferences. Therapeutically, most people gain some added tooth strength protection from using a fluoride rinse in their daily hygiene. If fresh breath and the way your mouth feels are important to you, you should consider such a rinse that also has a pleasant taste and effect for you. We can further discuss with you whether a different type of rinse, or a prescription-strength formula, might be best for your particular needs.
If you would like more information on mouthrinses, please contact us or schedule an appointment for a consultation. You can also learn more about this topic by reading the Dear Doctor magazine article "Mouthrinses."
By Jeffery M. Hurst, DDS
March 12, 2016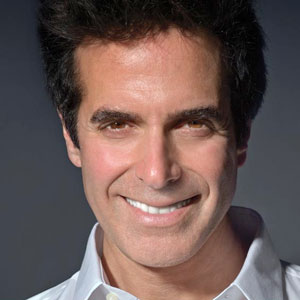 You might think David Copperfield leads a charmed life:Â  He can escape from ropes, chains, and prison cells, make a Learjet or a railroad car disappear, and even appear to fly above the stage. But the illustrious illusionist will be the first to admit that making all that magic takes a lot of hard work. And he recently told Dear Doctor magazine that his brilliant smile has benefitted from plenty of behind-the-scenes dental work as well.
"When I was a kid, I had every kind of [treatment]. I had braces, I had headgear, I had rubber bands, and a retainer afterward," Copperfield said. And then, just when his orthodontic treatment was finally complete, disaster struck. "I was at a mall, running down this concrete alleyway, and there was a little ledge… and I went BOOM!"
Copperfield's two front teeth were badly injured by the impact. "My front teeth became nice little points," he said. Yet, although they had lost a great deal of their structure, his dentist was able to restore those damaged teeth in a very natural-looking way. What kind of "magic" did the dentist use?
In Copperfield's case, the teeth were repaired using crown restorations. Crowns (also called caps) are suitable when a tooth has lost part of its visible structure, but still has healthy roots beneath the gum line. To perform a crown restoration, the first step is to make a precise model of your teeth, often called an impression. This allows a replacement for the visible part of the tooth to be fabricated, and ensures it will fit precisely into your smile. In its exact shape and shade, a well-made crown matches your natural teeth so well that it's virtually impossible to tell them apart. Subsequently, the crown restoration is permanently attached to the damaged tooth.
There's a blend of technology and art in making high quality crowns — just as there is in some stage-crafted illusions. But the difference is that the replacement tooth is not just an illusion: It looks, functions and "feels" like your natural teeth… and with proper care it can last for many years to come.  Besides crowns, there are several other types of tooth restorations that are suitable in different situations. We can recommend the right kind of "magic" for you.
If you would like more information about crowns, please contact us or schedule an appointment for a consultation. You can also learn more about this topic by reading the Dear Doctor magazine articles "Crowns & Bridgework" and "Porcelain Crowns & Veneers."