Posts for: December, 2017
By Jeffery M. Hurst, DDS
December 21, 2017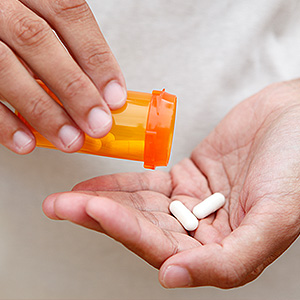 If you've had a total joint replacement or similar procedure, you will want your surgeon to decide if you need to take an antibiotic before you undergo dental work. This is a precaution to prevent a serious infection known as bacteremia.
Bacteremia occurs when bacteria become too prevalent in the bloodstream and cause infection in other parts of the body, especially in joints and bone with prosthetic (replacement) substances. It's believed that during invasive dental procedures bacteria in the mouth can enter the bloodstream through incisions and other soft tissue disruptions.
Joint infections are a serious matter and can require extensive therapy to bring it under control. Out of this concern, the use of antibiotics as a prophylactic (preventive measure) against bacteremia once included a wide range of patients for a variety of conditions and procedures. But after an in-depth study in 2007, the American Dental Association concluded that the risks for many of these patient groups for infection triggered by a dental procedure was extremely low and didn't warrant the use of antibiotic premedication therapy.
As a result, recommendations for antibiotic therapy changed in 2009, eliminating many groups previously recommended for premedication. But because of the seriousness of joint infection, The American Academy of Orthopedic Surgeons still recommends the therapy for joint replacement patients about to undergo any invasive procedure, including dental work. It's especially needed for patients who also have some form of inflammatory arthritis, a weakened immune system, insulin-dependent diabetes, hemophilia, malnourishment or a previous infection in an artificial joint.
The guidelines for antibiotic premedication can be complex. It's best, then, to speak with both your orthopedic surgeon and us about whether you should undergo antibiotic therapy before you undergo a dental procedure. The ultimate goal is to reduce the risks of any disease and to keep both your mouth and your body safe from infection.
If you would like more information on the use of antibiotics in dental care, please contact us or schedule an appointment for a consultation. You can also learn more about this topic by reading the Dear Doctor magazine article "Premedication for Dental Treatment."
By Jeffery M. Hurst, DDS
December 06, 2017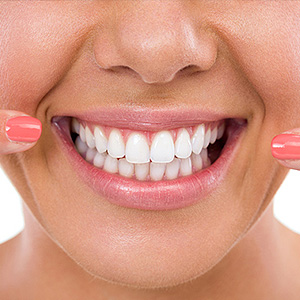 Are you tired of those stained, chipped, slightly crooked or—in a word—unattractive teeth? We have an effective solution for you: cover them with life-like porcelain veneers.
As the name implies, a veneer is a thin layer of dental porcelain custom-made to match your tooth's shape and color and permanently bonded to the outside enamel. With its translucent, light-reflective quality similar to tooth enamel, dental porcelain looks completely natural. Veneers are well suited for minor to moderate imperfections, and can even be used to correct slight gaps between teeth.
We begin the process by performing a comprehensive dental exam to begin planning the exact shape and color of your new veneers. We can now do much of this planning with computer imaging, which may also give you the chance to see how your veneers will look on you after treatment.
We often will also need to prepare the teeth to accommodate the veneers when we bond them. Although the alterations shouldn't be anywhere near as extensive as with a porcelain crown, we will still often need to remove some of the enamel layer so the veneer won't look bulky. Even though we'll remove as little as possible, if needed it will still permanently alter your teeth—so they'll require some form of restoration from then on.
Once we've prepared the teeth, it's then time to create the veneers. This is typically done by a dental laboratory technician through a manual process that may take several weeks. Increasingly, though, equipped dental offices are now able to generate their veneers in-house with computer-aided design/computer-aided manufacture (CAD/CAM) milling technology.
Once the veneers are ready, they're bonded securely to the teeth with a detailed process that helps ensure they'll endure biting and chewing forces for a long time. Still, you'll need to avoid biting into hard objects or using your teeth for such things as cracking nuts. If you have a clenching or grinding habit, we may also recommend you wear a night guard to prevent excessive forces against not just your veneers but your teeth as well.
By taking good care of them, your new veneers can give you many years of service. Most of all, they can transform your embarrassing appearance into a smile you're proud to show.
If you would like more information on porcelain veneers, please contact us or schedule an appointment for a consultation. You can also learn more about this topic by reading the Dear Doctor magazine article "Porcelain Veneers."