Posts for tag: dental injuries
By Jeffery M. Hurst, DDS
October 19, 2021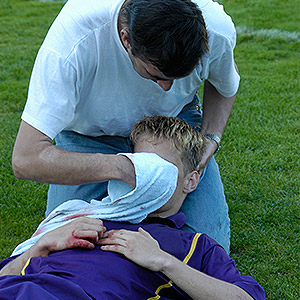 Although kids are resilient, they're not indestructible. They're prone to their share of injuries, both major and minor—including dental injuries.
It's common for physically active children to suffer injuries to their mouth, teeth and gums. With a little know-how, however, you can reduce their suffering and minimize any consequences to their long-term oral health.
Here are 4 types of dental injuries, and what to do if they occur.
Chipped tooth. Trauma or simply biting down on something hard can result in part of the tooth breaking off, while the rest of it remains intact. If this happens, try to retrieve and save the chipped pieces—a dentist may be able to re-bond them to the tooth. Even if you can't collect the chipped pieces, you should still see your dentist for a full examination of the tooth for any underlying injury.
Cracked tooth. A child can experience intense pain or an inability to bite or close their teeth normally if a tooth is cracked (fractured), First, call the dentist to see if you need to come in immediately or wait a day. You can also give the child something appropriate to their age for pain and to help them sleep if you're advised to wait overnight.
Displaced tooth. If a child's tooth appears loose, out of place or pushed deeper into the jaw after an accident, you should definitely see a dentist as soon as possible—all of these indicate a serious dental injury. If they're unavailable or it's after hours, your dentist may tell you to visit an emergency room for initial treatment.
Knocked-out tooth. Minutes count when a tooth is knocked completely out. Quickly locate the tooth and, holding it only by the crown and not the root, rinse off any debris with clean water. Place it in a glass of milk or attempt to place it back into the socket. If you attempt to place it back into the socket, it will require pressure to seat the tooth into position. You should then see a dentist or ER immediately.
A dental injury can be stressful for both you and your child. But following these common-sense guidelines can help you keep your wits and ensure your child gets the care they need.
If you would like more information on pediatric dental treatment, please contact us or schedule an appointment for a consultation.
By Jeffery M. Hurst, DDS
December 04, 2019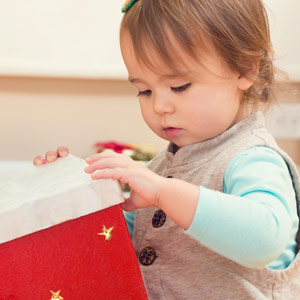 The holidays draw families together like no other season as loved ones gather from near and far to eat, drink and be merry—and exchange gifts. For the little kids that means toys (and sometimes for the big "kids" too!). Unfortunately, a toy meant to delight children could instead cause them harm, including injuries to their teeth and gums.
Be selective, then, when giving toys to the special children in your life this holiday season. Here are a few tips to remember to help protect their teeth and gums from injury.
Avoid toys with small parts. Given infants' and toddlers' propensity to put objects in their mouth, try to avoid choosing toys with small parts. While the main concern with smaller toys is the risk for choking, small, hard objects in the mouth could also cause dental damage. The danger is especially acute if a child falls while a toy or similar object is in their mouth.
Watch out for hard, sharp-edged toys. Younger children especially like to bite and gnaw on things. It's prudent, then, to stay away from hard plastic toys or those with sharp points or edges—these could chip teeth or cut into the gums. Instead, look for toys made of more pliable plastic or fabric, and with rounder surfaces. When in doubt, look for labeling on packaging that indicates the appropriate ages for a particular toy.
Discard damaged toys. With your kids' toy boxes brimming over with new holiday treasures, it's a good time to do a safety inventory of their older toys. Besides those they've outgrown, look for toys that may have been damaged or broken. Although initially they may have been safe, toys in poor condition might pose many of the dangers to teeth and gums we've previously mentioned. Damaged toys should be either repaired or discarded.
Supervise their playtime. You might also want to keep a watchful eye out as your kids play with their new toys. While they do need their own time to be imaginative during play, children could put their toys to uses not intended for them, increasing the risk of injury. A bit of gentle supervision is a good idea to prevent unintended—and unwelcome—consequences.
The holidays are a magical time for all of us, but especially for children. Follow these holiday toy tips to prevent dental injuries that could ruin your family fun.
If you would like more information about protecting your child's dental health, please contact us or schedule a consultation.
By Jeffery M. Hurst, DDS
July 27, 2019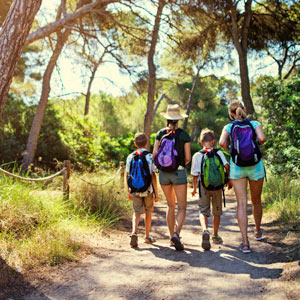 It's July—and that means it's National Park and Recreation Month! If you're like a lot of families, you might already be planning a trip to one of the nation's 58 national parks, or one of the thousands of state outdoor recreational areas across the country.
Temporarily escaping the stresses of daily life in the great outdoors is a wonderful way to refresh both the soul and the body. But that's not an excuse to neglect all your responsibilities. That includes making provisions to care for your teeth while you're away from home—you are bringing them with you, aren't you?
Here are three ways you can take care of your teeth during your outdoor getaway.
Keep up your daily hygiene. While you're packing extra socks, granola and moleskin, be sure to include your toothbrush, toothpaste and floss. Just a few days of neglecting your regular oral hygiene can give bacterial plaque a chance to build up. You could even come back from your trip with the beginnings of gingivitis, an early form of gum disease. If you're trying to pack light, take along travel-size toothpaste tubes or pre-threaded floss picks to make it easier.
Eat dental-friendly snacks and food. Escaping your usual dietary choices doesn't mean you should take a vacation from good nutrition. Whether you're in camp or on the trail, eat whole fruits, grains or cheeses, and avoid snacks and foods with added sugar that feeds disease-causing bacteria in the mouth. The same goes for beverages—keep your intake of sodas and sports or energy drinks (all loaded with added sugar and acid) to a bare minimum. Instead, hydrate with water.
Be prepared for emergencies. Exploration through hiking, canoeing and other physical activities is a great part of the outdoor park experience. But it also increases your risk of injury, especially in rough terrain. Before you head out, take some time to research medical and dental resources near your vacation destination in case you or a family member will need immediate care. Having that information handy can save time in the event of an emergency.
An outdoor park trip can be the experience of a lifetime. Just be sure to follow these simple tips to care for and protect your teeth. Doing so will help ensure that your memories of this summer's outing will be pleasant ones.
If you would like more information about caring for your dental health at home or away, please contact us or schedule a consultation. To learn more, read the Dear Doctor magazine article "Daily Oral Hygiene."