Posts for tag: tooth decay
By Jeffery M. Hurst, DDS
May 18, 2019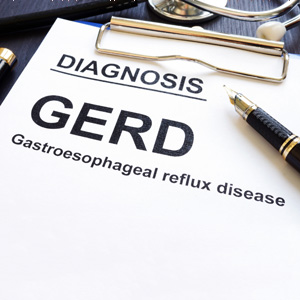 Most dental problems arise from tooth decay and periodontal (gum) disease. But they aren't the only source of danger to your teeth—gastroesophageal reflux disease (GERD) could be just as damaging to your tooth enamel as dental disease.
GERD usually occurs when a ring of muscles at the top of the stomach weaken, allowing stomach acid to enter the esophagus. This resulting acid reflux can make life unpleasant and pose potential health dangers—over time it can damage the lining of the esophagus and cause ulcers and pre-cancerous cells. It can also erode tooth enamel if acid enters the mouth and raises its level of acidity.
This can be a problem because acid can soften and dissolve the mineral content of tooth enamel. This is the primary cause of tooth decay as acid produced by oral bacteria attack enamel. The more bacteria present, often thriving in dental plaque, the higher the potential levels of acid that can damage enamel. Stomach acid, which is strong enough to break down food, can cause similar harm to enamel if it causes higher than normal acidity in the mouth.
There are some things you can do to protect your teeth if you have GERD, namely manage your GERD symptoms with lifestyle changes and medication. You may need to avoid alcohol, caffeine or heavily acidic or spicy foods, all known to aggravate GERD symptoms. Quitting smoking and avoiding late night meals might also ease indigestion. And your doctor may recommend over-the-counter or prescription drugs to help control your acid reflux.
You can also boost your teeth's enamel health by practicing daily brushing and flossing—but not right after a reflux episode. The enamel could be softened, so brushing can potentially remove tiny particles of mineral content. Instead, rinse with water mixed with or without a little baking soda to help neutralize acid and wait about an hour—this will give saliva, the mouth's natural acid neutralizer, time to restore the mouth's normal pH level.
And be sure you're using a fluoride toothpaste. Fluoride strengthens enamel—in fact, your dentist may recommend topical fluoride applications to boost the effect.
These and other tips can help minimize the effects of GERD on your dental health. With an ounce of prevention, you can keep it from permanently damaging your teeth.
If you would like more information on managing your dental health with GERD, please contact us or schedule an appointment for a consultation. You can also learn more about this topic by reading the Dear Doctor magazine article "GERD and Oral Health."
By Jeffery M. Hurst, DDS
June 18, 2016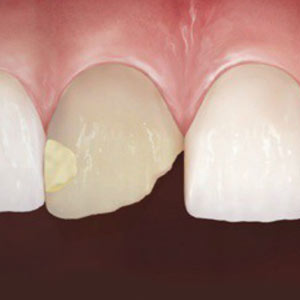 We've been treating one of your decay-prone teeth for some time with one filling after another. Each incident required a little more removal of decayed tooth material until now there isn't enough structure to support another filling.
We could remove the tooth and replace it with a bridge or a dental implant, both viable restoration options. But keeping the tooth if possible would be more beneficial in the long-run for your gums, bone and remaining teeth. If it still has a healthy and stable root, it's possible to permanently cover or "cap" the tooth with a life-like crown.
Crowns have been used for decades: the first were mainly composed of metal like gold or silver and later dental porcelain, a ceramic material that could be molded, shaped and oven-fired to resemble a real tooth. The earliest porcelains, though, were brittle, so a hybrid with a metal interior for strength and a fused exterior porcelain layer for appearance came into prominence.
Today, advances in materials have led to all-porcelain crowns strong enough to withstand biting forces. While the metal-porcelain hybrid still account for about 40% of crowns installed annually, the all-porcelain types are steadily growing in popularity.
Regardless of the type, though, the process for fitting any crown is relatively the same. The first step is to reshape the affected tooth so that the future crown will fit over it, followed by an impression mold of the tooth a dental technician will use to form a custom crown. Once the new crown has been prepared, we then permanently bond it to the tooth.
With a crown, you'll be able to enjoy normal function and have a tooth that looks as healthy and normal as its neighbors. Be aware, though, that your underlying tooth is still subject to decay — so diligent, daily hygiene and regular dental visits are a must. With proper care your newly crowned tooth can continue to serve you and your smile for many years to come.
If you would like more information on dental restoration options, please contact us or schedule an appointment for a consultation. You can also learn more about this topic by reading the Dear Doctor magazine article "Crowns & Bridgework."