Posts for tag: tooth pain
By Jeffery M. Hurst, DDS
February 22, 2020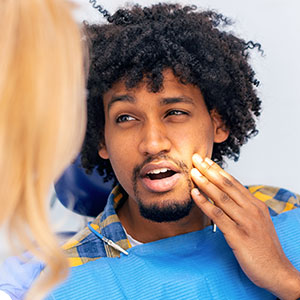 If you have tooth pain, we want to know about it. No, really—we want to know all about it. Is the pain sharp or dull? Is it emanating from one tooth or more generally? Is it constant, intermittent or only when you bite down?
Dentists ask questions like these because there are multiple causes for tooth pain with different treatment requirements. The more accurate the diagnosis, the quicker and more successful your treatment will be.
Here are 3 different examples of tooth pain, along with their possible causes and treatments.
Tooth sensitivity. If you feel a quick jolt of pain when you eat or drink something hot or cold, it may mean your gums have drawn back (receded) from your teeth to leave more sensitive areas exposed. Gum recession is most often caused by gum disease, which we can treat by removing dental plaque, the main cause for the infection. In mild cases the gums may recover after treatment, but more advanced recession may require grafting surgery.
Dull ache around upper teeth. This type of pain might actually be a sinus problem, not a dental one. The upper back teeth share some of the same nerves as the sinus cavity just above them. See your dentist first to rule out deep decay or a tooth grinding habit putting too much pressure on the teeth. If your dentist rules out an oral cause, you may need to see your family physician to check for a sinus infection.
Constant sharp pain. A throbbing pain seeming to come from one tooth may be a sign the tooth's central pulp layer has become decayed. The resulting infection is attacking the pulp's nerves, which is causing the excruciating pain. Advanced decay of this sort requires a root canal treatment to remove the diseased tissue and fill the empty pulp chamber and root canals to prevent further infection. See your dentist even if the pain stops—the infection may have only killed the nerves, but is still present and advancing.
Pain is the body's warning system—so heed the tooth pain alert and see your dentist as soon as possible. The sooner the problem is identified and treated, the better your chances of returning to full dental health.
If you would like more information on tooth pain and what it means, please contact us or schedule an appointment for a consultation. You can also learn more about this topic by reading the Dear Doctor magazine article "Tooth Pain? Don't Wait!"
By Jeffery M. Hurst, DDS
December 19, 2018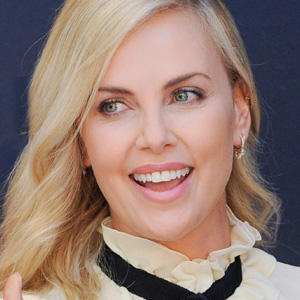 When they're introducing a new movie, actors often take a moment to pay tribute to the people who helped make it happen — like, you know, their dentists. At least that's what Charlize Theron did at the premiere of her new spy thriller, Atomic Blonde.
"I just want to take a quick moment to thank my dentists," she told a Los Angeles audience as they waited for the film to roll. "I don't even know if they're here, but I just want to say thank you."
Why did the starring actress/producer give a shout-out to her dental team? It seems she trained and fought so hard in the action sequences that she actually cracked two teeth!
"I had severe tooth pain, which I never had in my entire life," Theron told an interviewer from Variety. At first, she thought it was a cavity — but later, she found out it was more serious: One tooth needed a root canal, and the other had to be extracted and replaced with a dental implant — but first, a bone grafting procedure was needed. "I had to put a donor bone in [the jaw] to heal," she noted, "and then I had another surgery to put a metal screw in there."
Although it might sound like the kind of treatment only an action hero would need, bone grafting is now a routine part of many dental implant procedures. The reason is that without a sufficient volume of good-quality bone, implant placement is difficult or impossible. That's because the screw-like implant must be firmly joined with the jawbone, so it can support the replacement tooth.
Fortunately, dentists have a way to help your body build new bone: A relatively small amount of bone material can be placed in the missing tooth's socket in a procedure called bone grafting. This may come from your own body or, more likely, it may be processed bone material from a laboratory. The donor material can be from a human, animal or synthetic source, but because of stringent processing techniques, the material is safe for human use. Once it is put in place your body takes over, using the grafted material as a scaffold on which to build new bone cells. If jawbone volume is insufficient for implants, it can often be restored to a viable point in a few months.
Better yet, when grafting material is placed in the tooth socket immediately after extraction, it can keep most of the bone loss from occurring in the first place, enabling an implant to be placed as soon as possible — even before the end of a movie's shooting schedule.
Will Atomic Blonde prove to be an action-movie classic? Only time will tell. But one thing's for sure: When Charlize Theron walks down the red carpet, she won't have to worry about a gap in her smile.
If you have questions about bone grafting or dental implants, please contact our office or schedule a consultation. You can read more in the Dear Doctor magazine articles "Dental Implant Surgery" and "Immediate Dental Implant."
By Jeffery M. Hurst, DDS
January 20, 2018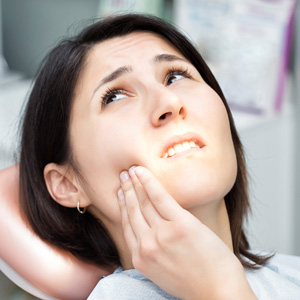 Even though an implant is now as close to life-like as modern dentistry can produce, it won't surpass the function of your own natural tooth. That's not to say implants are an inferior choice—in fact, it's often the best one if a tooth is beyond reasonable repair. But first, let's consider saving your existing tooth.
We first need to know why your tooth is diseased—more than likely either from tooth decay or periodontal (gum) disease. Although different, these infections both begin with bacteria and can eventually lead to tooth loss.
While your mouth is teeming with millions of harmless bacteria, a few strains that live in dental plaque (a thin biofilm on your teeth) can cause disease. As they proliferate—feeding mostly on leftover sugar—they produce acid, which can erode the protective enamel on teeth. This can create cavities, which must be cleared of decayed material and filled.
Sometimes, though, the decay spreads deep within the pulp and through the root canals putting the tooth in danger. We may be able to save it, though, with a root canal treatment. In this common procedure we access the pulp chamber and clean out all the diseased or dead tissue. We then fill the empty chamber and root canals with a gutta percha filling and then seal the tooth. We later cap the tooth with a crown to further protect it.
Dental plaque can also give rise to a gum infection that triggers chronic inflammation. The inflammation can cause the gums to weaken and detach from the teeth to form large, infection-filled voids called periodontal pockets. This could lead to bone deterioration, further loosening the tooth's hold.
But we can effectively treat gum disease by removing the plaque, which is fueling the infection. We normally do this with special hand instruments, but may also need to use surgical measures for more advanced cases. After plaque removal the inflammation subsides, giving the tissues a chance to heal and strengthen. We may also need to provide further assistance to these tissues to regenerate through gum or bone grafting.
These efforts can be quite involved, but if successful they could give your tooth another lease on life. And that could be a much better outcome for your dental health.
If you would like more information on the best treatment choices for your dental health, please contact us or schedule an appointment for a consultation. You can also learn more about this topic by reading the Dear Doctor magazine article "Save a Tooth or Get an Implant?"